Gears of War Making 'Massive Progress'
By Boston Blake 26 August 2014
When Microsoft purchased the Gears of War IP from developer Epic Games back in January, many people wondered if the gaming giant would attempt a reboot after Gears of War: Judgment disappointed players and critics. Phil Spencer recently confirmed that the new Gears of War game – unofficially titled Gears of War 4 – would not be a reboot, but that the game would return to the series' "soulful" and "dark" roots.
Little has been heard or seen about the next Gears of War installment since Spencer's comments a month ago. Today, Spencer provided some encouragement to fans via his Twitter account, stating he had a "Great day yesterday" with Rod Fergusson, Studio Manager at Black Tusk Studios, the Microsoft studio in charge of developing the new game.
While there is currently no release date for the new Gears of War, we're hopeful that Spencer's statement about "massive progress" means the game could be coming in 2015. Releasing the game next year would make sense with the timeline previously followed for the games' releases. After the first Gears of War was released in 2006, each sequel has come just two or three years after its predecessor.
While the new Gears of War game will be the first official game released by Black Tusk Studios, it won't be the first for the studio's manager, Fergusson. When Microsoft purchased the Gears of War IP, they brought on Fergusson to head the team based on his work as executive producer and director of production for the first three Gears of War games at Epic Games. Having Fergusson lead the charge for the new Gears of War game means players can rest easy knowing the newest installment won't depart from the gameplay and action they expect from the franchise.
While players may be hoping to see a return of Marcus Fenix, it's likely the Gears hero won't make a return to fight against the alien threat. There's also a possibility that the primary enemy won't be the well-known Locust Horde.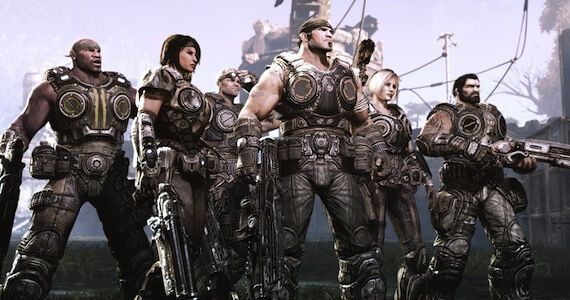 Despite those potential changes, players can expect an impressive improvement in graphics and gameplay thanks to the power of the Xbox One. We also anticipate a return of the four-person co-op and five-person survival modes available in the previous games, though we are hoping the next-gen console will allow for more than the limited 10-players in previous Gears of War multiplayer modes.
What do you think about Spencer and Fergusson's statements about the progress of the next Gears of War? What are you hoping from the game? Let us know in the comments.
–
Source: Phil Spencer