Quantum Break Release Date Announced
By Jasmine Henry 26 August 2015
Quantum Break was initially announced as an Xbox One exclusive alongside the console's reveal. That was over two years ago and the game was planned for a 2014 release. 2014 soon became 'releasing sometime in 2015' but this soon slipped to 2016 as Microsoft delayed the game (and its accompanying TV show) to avoid their jam-packed holiday 2015 lineup. Rise of the Tomb Raider and Halo 5: Guardians are two huge brands, so the delay would hopefully give Quantum Break, a new IP with a lot riding on it, a little more room to breathe.
But fans have been impatient for more Quantum Break news. The game didn't feature at E3 2015, meaning that it missed out on the publicity of (or perhaps avoided getting buried under) Microsoft's other huge E3 announcements, which included the much-talked about reveal of Xbox 360/Xbox One backwards compatibility.
Thankfully, developer Remedy Entertainment has brought the game to Gamescom, where they showed off fresh new gameplay. In the five minute long gameplay demo, viewers see the game's lead protagonist Jack Joyce (played by X-Men actor Shawn Ashmore) battle against Monarch, the organization working on the side of Paul Serene (Aidan Gillen, who also plays Littlefinger in Game of Thrones). Paul is the person who killed Jack's brother, Will, so Jack has plenty of reason to be angry at him.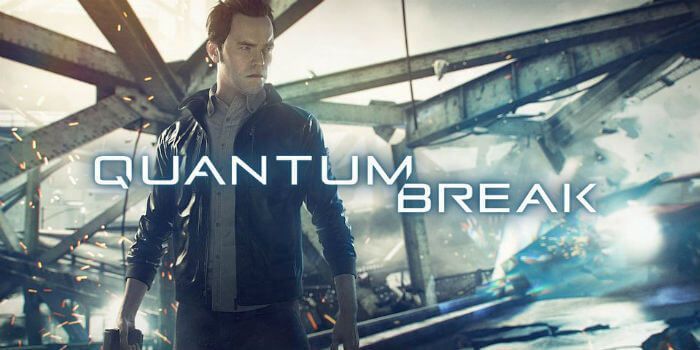 While Jack may not have a military group on his side, he does have some physics-bending powers. The demo shows how Jack is able to manipulate the fabric of time and space against the outfit's soldiers, with their guns and tactics proving no match for his powers. These powers include sudden time slows (allowing Jack to flank the Monarch soldiers and take them out) and a sort of shield/bomb that Jack can fire into before the bullets explode and take out all of the enemies within its range. He also has a lightning quick dash, which should certainly come in handy for dodging unexpected attacks.
Providing Quantum Break players with more of a challenge, however, are Monarch's soldier heavies. These enemies are strapped with special tanks made with Monarch technology and so they are immune to the 'breaks' in time, in which the entire world stops moving except for Jack. These tanks can be destroyed though, and by using Jack's powers to get behind them and take them out, players will be able to get past them.
Additionally, Remedy also presented a teaser trailer for the Quantum Break TV show, which also stars Ashmore and Gillen. The series will be available on the Quantum Break game disc and will be unlocked as the game's story progresses.
Quantum Break will be released on April 5, 2016 on Xbox One.