Minecraft Passes 22 Million on PC
By Brad Jones 26 December 2015
The seemingly unending success of Minecraft continues, as the hugely successful block builder passes 22 million copies sold across the PC and Mac alone.
It's no secret that Minecraft is one of the most popular games of all time — but what's really remarkable is the fact that it continues to sell even years after its initial release. As of today, the title has passed a whopping 22 million copies sold across PC and Mac platforms.
Crucially, this discounts the many ports of the game that have seen release, from the hugely popular smartphone and tablet versions of the game to its recent Wii U port. Minecraft was born on the home computer, so it shouldn't be too much of a surprise to see that it's still hugely popular amongst that audience.
A report from Destructoid states that in the prior 24 hours, over 13,000 copies of the game had been sold. Given that Minecraft is among the most widely recognized video game properties in the world, it's impressive to see that it's still able to rack up steady sales from untapped audiences.
Of course, there's little mystery to the success of the brick builder. It's got a primal appeal that will speak to anyone that's ever been drawn in by a pile of Lego, and regular updates and expansions have delivered a steady stream of content and new experience to the game's committed fan base.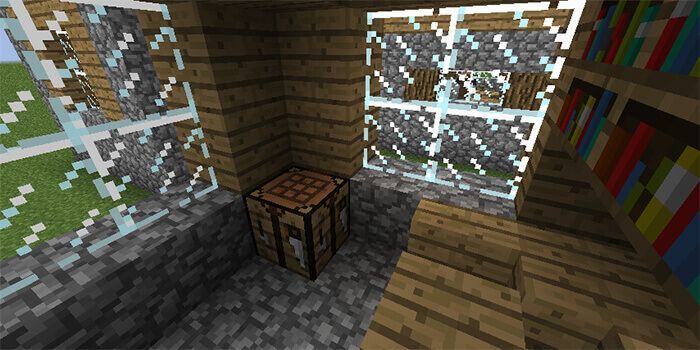 In 2014, Microsoft paid a whopping $2.5 billion to secure the rights to Minecraft and ownership of the studio behind it, Mojang. To put that into some sort of context, it cost Disney just $4 billion to purchase Lucasfilm, which gave the company the rights to both the Star Wars and Indiana Jones franchises.
Similarly to the record breaking box office performance Star Wars is currently enjoying, strong software sales for Minecraft are only part of a larger deal. Merchandising is a huge factor also, with toys and clothing providing countless other revenue streams to help offset the expensive initial purchase.
Given that the game continues to sell, it remains to be seen whether we'll ever see a true Minecraft 2. It seems that Microsoft's HoloLens technology might be able to transform the original title through a new method of control, but even that is just a repackaging of the same content that's in the game right now.
It seems clear that a true Minecraft sequel would be guaranteed to sell millions — but Microsoft is perhaps wise to hold off on such a project until it can be done right. The franchise is a golden goose, and if it's treated with the proper respect, there's seemingly no lifespan on its popularity.
Minecraft is available now for every video game platform under the sun.
Source: Destructoid