Minecraft: Education Edition Announced
By Rob Gordon 26 January 2016
Microsoft reveals the purchase of the teaching themed third-party Minecraft product MinecraftEdu, with a view to release an official Minecraft: Education Edition.
Minecraft may be one of the biggest gaming phenomena of all time, but Mojang's build 'em up sensation has also proved to have some real-world uses. The title has risen to popularity amongst educators because of its creative focus, particularly through the use of a third-party version of the game called MinecraftEdu. Now, this independent spin-off has caught the eye of Microsoft.
The publisher, which bought out Minecraft developer Mojang for a cool $2.5 billion in 2014, has also now acquired MinecraftEdu from the game's creator, TeacherGaming. With this framework in place, Microsoft has set its mind to making an official educational version of the game, titled Minecraft: Education Edition.
Details surrounding the buyout of the officially licensed MinecraftEdu property have not been revealed as of yet, but Mojang's Owen Hill was able to shed some light on the reasons behind the purchase. "When used in the right way, Minecraft can help people around the world to learn lots more," said Hill in a statement. The developer and Microsoft are apparently continuing the ethos of education first, and the suggestion is that Minecraft: Education Edition is going to be kept as "affordable and accessible as possible," with an aim to keep to the current price plan of $5 per user per year.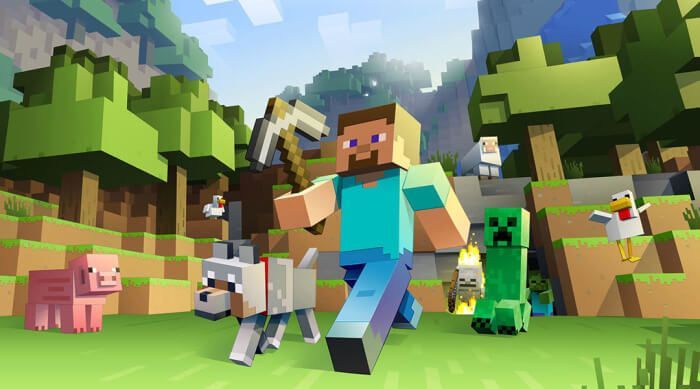 What's more, Microsoft and Mojang seem to be looking at ways of improving the quality of the product, as well as its scope. A volume licence model will may be made available for "large-scale academic institutions," whilst there will be a collaborative effort with a "community of educators" to create lesson plans and give feedback to improve the experience. Curious educators need not wait long to see what Mojang has in store, as the game will be made available in the summer.
Minecraft's educational spin-off proved to be a smash hit with schools and educational bodies around the world. In one such instance, the title was made available to every primary school in Northern Ireland. Even though Turkey's government proposed banning the game for its violence last year, it seems as though many governmental organizations around the world have seen use for the game.
It remains to be seen just how much will change through the Microsoft buyout, but it's an interesting move nonetheless. If Minecraft can truly be used for a greater purpose than mere fun, then the financial clout of Microsoft could lead to the revolutionary use of video games in the classroom. It may not be the same as the original game, but Minecraft: Education Edition may be a rewarding experience all of its own.
Minecraft: Education Edition will be available in summer 2016.
Source: Mojang