Overwatch Closed Beta Returns Feb. 9
By Rory Young 26 January 2016
Overwatch's closed beta caught its breath after a healthy break and is returning with new maps, a new progression system, and a new game mode on February 9.
It's time to wake up from hibernation, Overwatch fans. After promising an unspecific February return for the online shooter's closed beta, today Blizzard surprised everyone by announcing that the relaunch is in fact less than a week away.
The Overwatch closed beta begins once more starting on February 9 and will include several major changes, as well as a balance overhaul.  The full game's launch is still planned for a "June 21 or earlier" window, but the beta's early return should create hope the game might hit earlier.
All eyes should be on those email inboxes, because Blizzard is starting to send out invites for new beta players soon. While they haven't hammered down the exact date invites will go out, it wouldn't be odd for accounts to begin getting flagged within the next 24 hours. And of course, those who have already earned access to Overwatch's closed beta will retain access.
Exactly how long the beta will run is as yet unclear. The first stretch of the closed beta ran for a whole two and a half months, which would put the second closed beta's end in mid-May.
All things considered, that's not a horrible estimation. Blizzard still has to fit an open beta into the schedule as well, but that could definitely slip into early June with ease. The length will likely depend entirely on community feedback from the February beta. If the new features and balance are smoothly adopted, then the sky's the limit.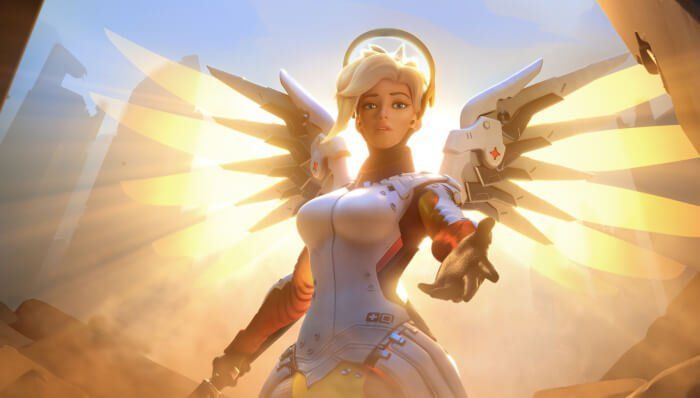 As far as the new features are concerned, Blizzard is working on two new maps and an entirely new game mode to be released with the February beta. They've also developed a progression system, but have yet to say anything more than that just yet. Any sort of progression system that rewards playtime and skill is certain to be lauded, but if it's tied to unlocking content, fan temperament could go the opposite direction.
Those features were all previously announced, but Blizzard also mentioned a few new smaller things that are nice to know about. For instance, they'll be adding a variety of private match options for those practicing or who just want to play with a small group of friends. There will also be AI matches available for players to jump into, for the audience that finds competitive play a bit too stressful.
Otherwise, there will also be plenty of hero balancing tweaks and changes. Even closed beta veterans will have to acclimate.
Overwatch will be available starting June 21 (or earlier) on PC, PlayStation 4 and Xbox One. The second round of the PC-only closed beta will begin starting February 9. Players should note that pre-ordering does not grant beta-access. The only way is to opt-in via a Battle.net account and hope the Blizzard lottery is a generous deity.