Triad Wars Shutting Down For Good In January
By Derek Nichols 26 December 2015
United Front Games announces on their forums that asynchronous multiplayer title Triad Wars is not going to make it out of beta and is shutting down on January 20, 2016.
Though its development cycle was tumultuous at best, the open-world action game Sleeping Dogs managed to find a passionate fanbase and was able to spawn a definitive edition which launched for current-gen systems and PC players. Looking to capitalize on that success, developer United Front Games' next title was a multiplayer-focused spin-off set inside the same universe called Triad Wars. The title has been in beta since earlier this year, and, unfortunately, it appears the game hasn't been nearly as successful as United Front was hoping.
In a post on the United Front Games forums, the developer confirmed to fans that Triad Wars is shutting down for good at 10pm PT on January 20, 2016. Until then, the game will remain active and all real money transactions will be disabled completely.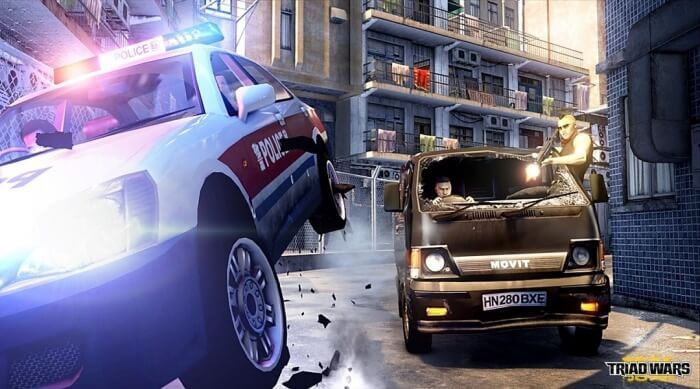 Triad Wars offered Gold to players, a currency that players could use to purchase new customization items and Favor packs. Originally, Gold could only be purchased using real money, though United Front has since made it all free with the impending shut down looming. Any players who spent real money on Gold during the beta and have yet to use it can get a refund. The studio will be posting more information on how to get a refund in the near future.
"Since the start of the Triad Wars Closed Beta this year, diligent Enforcers have run rampant through the streets of Hong Kong, killing rivals and building Empires. During this time we have gathered immense amounts of feedback, information, and data on the game. We've loved seeing how you've played Triad Wars but we know it wasn't right for many of you so we're letting you know today that we are going to close the beta and service on January 20th 2016 at 12 p.m. Pacific Standard Time."

"That's 4 weeks from today and over this time we're going to leave the game up and running for you to continue to enjoy but we will not be accepting any more purchases. To help you enjoy these final 4 weeks we're going to make Gold available free of charge and we'll shortly be posting news on the forums about how to deal with refunds of unused Gold. Thank you very much for all the testing, feedback and support!"
When Triad Wars was first announced last September, many fans were anticipating a sequel to Sleeping Dogs, which focused on Wei Shen, an undercover cop tasked with infiltrating and tacking down the Hong Kong criminal underworld. Instead, fans were shown an online focused, gang warfare game where players would focus on upgrading hideouts and raiding enemy strongholds. While the gameplay is identical to that of Sleeping Dogs, the strange part is that there is absolutely no player interaction as gamers could only fight NPCs while raiding other enemy hideouts.
After the surprising success of Sleeping Dogs, it's unfortunate that Triad Wars wasn't able to catch on in the same way. Hopefully, the closure of Triad Wars won't have a negative impact on the future of the Sleeping Dogs franchise and fans will be seeing another proper entry in the series sooner than later.
Were you playing the game during its beta? If so, what did you think? Does the game deserve to be shut down or do you think it would have found an audience? Let us know your thoughts in the comments below.
Sleeping Dogs: Definitive Edition is available now for PC, Xbox One, and PlayStation 4.
Source: United Front Games Forums