More Street Fighter 5 Costumes Found
By Evan Hopkins 26 January 2016
A fan datamines the latest Street Fighter V beta patch, turning up a treasure trove of previously unannounced alternative costumes, along with a mystery character model for Street Fighter 3's Alex.
If there is one thing that will send fighting game fans reaching for their wallets, it is alternate costumes. While Capcom seems to be mixing up the appearances of the fighters found traditionally in Street Fighter (Ken is wearing a shirt! Charlie is some sort of zombie!), fans aren't always happy with just the base costumes.
No, much like Street Fighter X Tekken before it, gamers want to be able to dress their favorite fighters up in a variety of crazy outfits. And thanks to yet another Street Fighter V beta leak, it seems that some interesting alternate costumes are coming to the hotly anticipated fighter.
While the beta for Street Fighter V has certainly had its share of issues, it has also proven to be a vital source of info for the upcoming fighter, albeit not by Capcom's choice. After eager fans used datamining to turn up previously unannounced characters within the beta's code, gamers assumed Capcom would be a little more careful with what was hidden within the code. But mere months after the character datamining scandal, more datamining has turned up new, unannounced costumes.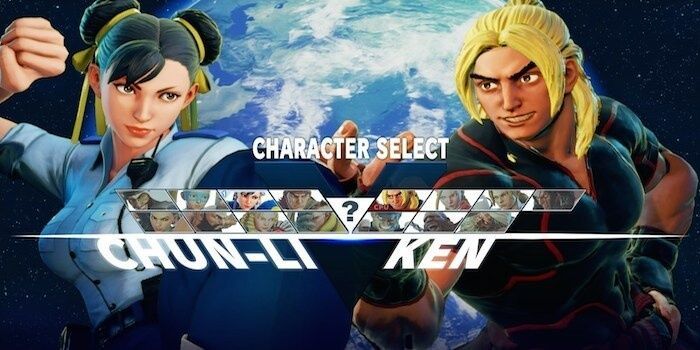 With a large update hitting the beta mere days ago, a NeoGAF user named Scrub Mcgrubb was able to comb through the update's code to turn up new costumes for the game's fighters. Hidden within the code were a new military-esque outfit for Cammy, Aztec-style battle armor for newcomer Necalli, a frilly new wrestling outfit for the plucky (and now buttslap free) R. Mika, various Street Fighter Alpha costumes for a handful of characters, and a police uniform costume for Chun-Li.
The datamining effort also turned up a character model for Street Fighter 3 protagonist Alex, who is rumored to be joining Street Fighter V later as DLC. However, the model seems to be of the character's NPC model found on the game's New York stage, and Scrub Mcgrubb wasn't certain if the model confirmed Alex's playable inclusion in the game.
With Capcom previously announcing that Street Fighter V will operate under a League of Legends-style "in-game currency" model, it is likely that these leaked costumes will be available for purchase in-game using the game's earned currency, but this has not yet been confirmed.
With Street Fighter V creeping closer and closer to its release date, intrepid fans are turning up plenty in the game's code to get excited about. If Capcom doesn't step up its data protection game, its possible fans will know everything there is to know about the game before Street Fighter V even releases.
Street Fighter 5 releases February 16, 2016 for PC and PS4.
Source: Shoryuken